Whoever said your hair had to be pressed to perfection obviously did not know the benefits of volume. It makes your face look smaller and it gives you that 90s rocker chick look.
Now there's a certain time and occasion it's okay to let your hair make a statement. And of course, avoid this look when it's windy outside, you wouldn't want to find twigs and other things in there.
Don't be scared to try something different. Stand up and stand out.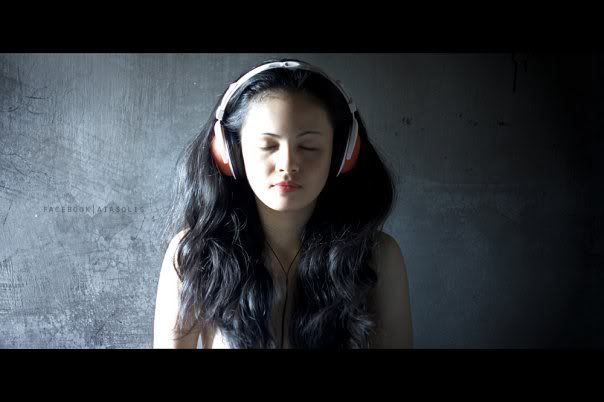 Model: Aia Solis | Photograph By: Aia Solis| Post Processed By: Aia Solis
Posted on 15th April 2012
Posted in Hair Talk, Tips and Style
People shared 2 Comments
The sun's up and so is your spirit. Nothing says summer better than a beautiful floral sun-dress that shows off your skin. Remember, the best accessory any girl can have is flawless skin. So don't hide behind shoals and scarves, it's time to put them away and let your skin bask in the sun's golden touch. Don't forget to apply sunblock of course.
Match that beautiful smile with a pair of vintage-style shades that compliments the contours of your face. Don't forget to accessorize; the brighter the colors the better, experiment with pinks, oranges and blues. Don't be scared to mix and match.
Keep up with the summer heat and look hot.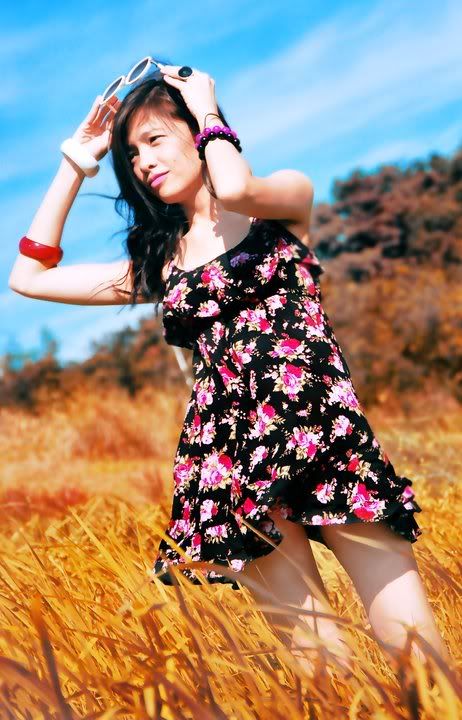 Model: Zabrina Trinidad | Photograph By: Anonymous | Post Processed By: Zabrina Trinidad
Posted on 14th April 2012
Posted in Wears and Clothing
People shared 3 Comments
Colors play an essential role in giving comfort according to the season. Today, the use of colors in a specific season is determined by the promotion of dress designers.
The colors in dresses are famous and used in a certain season only if designers declare them as inn whether the colors are comfortable or not during a certain season. The use of warm colors in winter and pastels in summer is old tradition now. The fashion colors of the spring and summer in 2012 that are prevailing to rock this spring and summer are electric blue, bright yellow, orange, parrot green and red with the mix of white, black and pinks.
Posted on 13th April 2012
Posted in Daily Fashion News, Wears and Clothing
People shared 4 Comments
You know how most animal prints are associated with cougars? Well it's time to break the stereotype and rock those leopard rosettes and tiger stripes!
Accessorizing and proper color blocking helps a lot in aging down the maturity animal prints bring. Top off that printed shorts with a plain shirt. Snap on a snazzy belt to give off a modern twist to your outfit. You don't need to go over with the accessories though, the simpler the better.
Spice up your summer with different colors and textures. Animal prints are definitely a way to go.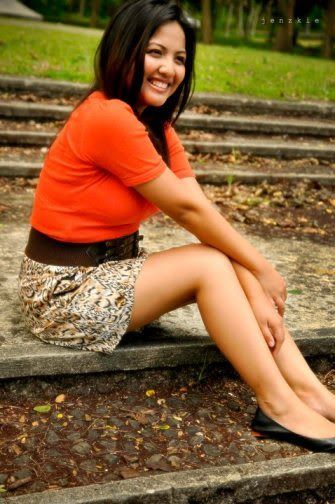 Model: Monica Dazo | Photograph By: Jenkinz Samaneigo | Post Processed By: Jenkinz Samaniego
Posted on 12th April 2012
Posted in Wears and Clothing
People shared 10 Comments
Next to diamonds; shoes are definitely a girl's best friend. In fact a girl cannot have too many shoes. It's just natural for women to splurge on footwear.
Now, not all shoe lovers need or want the height that heels offer but it is a basic part of any closet. Believe it or not, heels actually improve posture and make you feel more confident, though it may require a lot of patience and practice.
You can always start at half-inch heels of course, then work your way up to those sexy 3-inch stilettos. But be warned of the blistering pain after a day in them. Hey, no pain, no gain.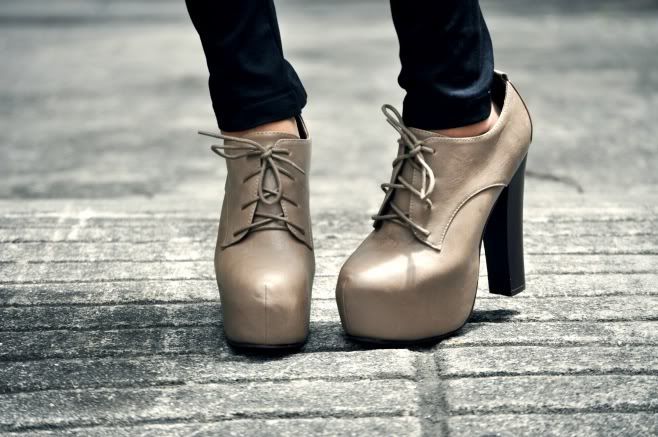 Model: Mish Cortez | Photograph By: Aldrin Orqueta | Post Processed By: Mish Cortez
Posted on 11th April 2012
Posted in Shoe & Feet Delight, Tips and Style
People shared 5 Comments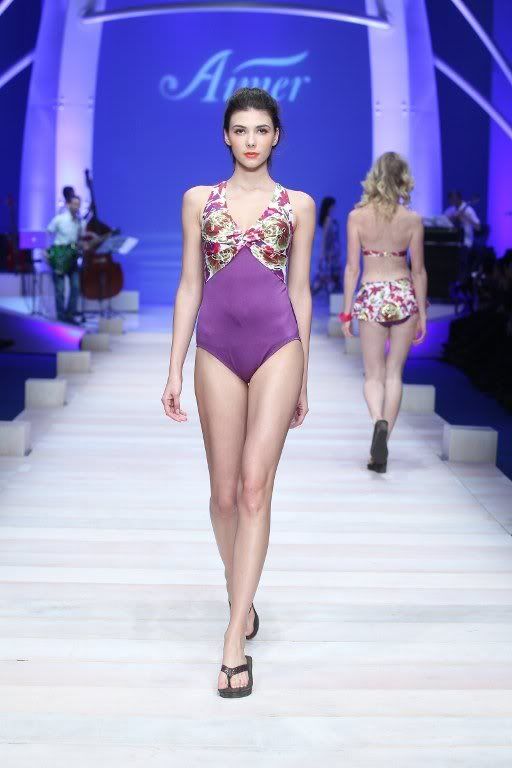 We are all drooling for a sunny beach getaway this summer. We are all excited for our summer trip. Beach will never be complete without sexy curves wearing flashy swimwear. Summer swimwear 2012 is welcoming the stage for frills, prints and neon colors. International Lingerie and swimwear event, called, Mode City will take place in Paris, this coming July 7-9. Right before the event, the organizers made a preview of some of the hottest swimwear trends to launch for the Spring & Summer 2012 season. I love how they bring back the old fashion trend for swimwear. Let's expect 1990s-inspired, "pin-up" look, and one-piece suite, making its way again!
Posted on 10th April 2012
Posted in Daily Fashion News, Tips and Style
People shared No Comments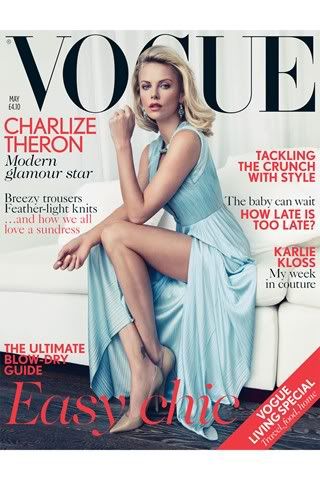 Who's excited for Vogue Magazine May issue? The 37-year-old South African actress, Charlize Theron will be the face of the May issue of the forever famous fashion magazine, Vogue! Let's beat the heat of summer as we take a look of the inside look of May's vogue!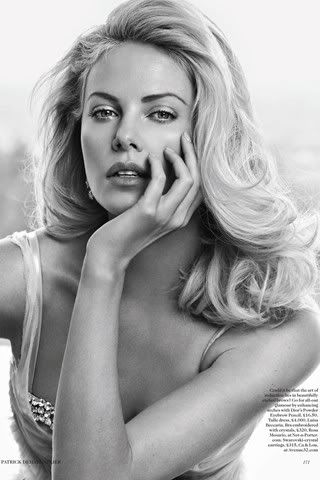 Miss Charlize Theron is stunning while she's in fit with her Versace dress and awesome Jimmy Choo shoes on her British Vogue cover. The magazine will also talk about her new film Snow White and the Huntsman. Definitely a must-seen film! Theron will be playing a very challenging role, and will take her step on her motherhood. She will reveal all these in Vogue!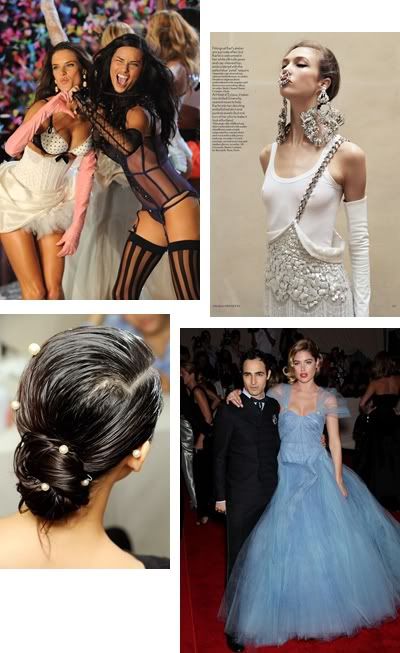 Posted on 9th April 2012
Posted in Fashion Magazine Cover
People shared 4 Comments
Who would not want to have those sexy curves that a Victoria's Secret Angel has! They are undeniably fit and sexy all the way. This is also the reason why they look so hot on the runway! But we, ordinary people can also achieve this kind body. Although, it is not as easy as a snap. There are a pains and hardships require. Remember no pain, no gain! Here are some of our Victoria's Secret Angels who share their own exercise regimes.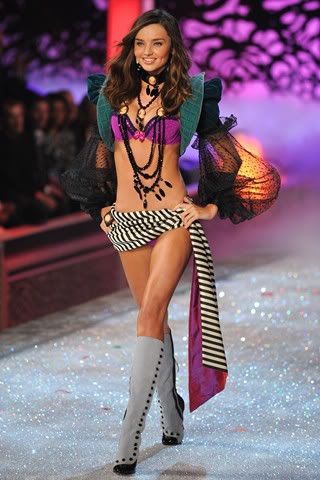 First is MIRANDA KERR. She is a big fan of yoga and Pilates. She also trains herself five or sometimes six days a week doing leg weights, resistance bands and sliding discs. Are you aware that this sexy angel has already given birth to her child? Considering her pregnancy, she still stayed fit and sexy! She did yoga during her entire pregnancy!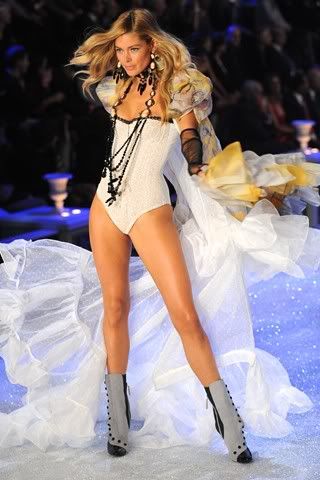 Second is, DOUTZEN KROES. Like Miranda, Doutzen also loves yoga! She's doing yoga three to four times a week. She's also into rope-jumping and shadow boxing. She spends 90 minutes of it, four times a week. A little bit of running after her 15-month-old child.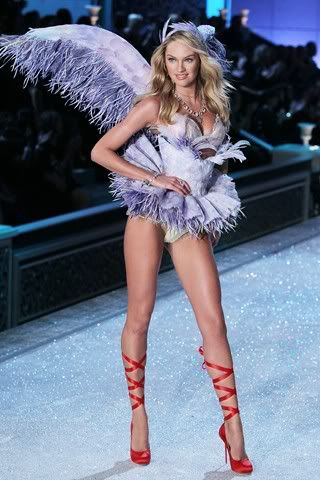 Third is CANDICE SWANEPOEL. She does pilates and boxing. This helps her body stay in fit. But when she's scheduled to walk on the runway, she'll do this routine daily, 10 days before the show.
Posted on 8th April 2012
Posted in Tips and Style
People shared 4 Comments
Many of us especially girls always dreamt of forever young kind of face, although this might sound impossible, here are some tips and tricks to prevent unwanted premature aging.
I always swear by all natural skin care products; here I recommend human nature, these products are 100% natural from facial care to make ups you name it they have it; a personal favorite.
DAILY BEAUTY REGIMEN: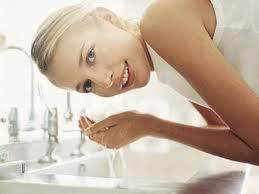 1. Cleanse
Do this every morning and every night before going to bed. (REMEMBER the world is such a dirty place.)
Remember the goal is to unclog pores and remove excess oils
Use a mild cleanser, (you may opt to use a wipe off cleanser like cetaphil; again my personal choice).
Use lukewarm water not too cold nor too hot as it may cause broken capillaries, resulting to skin irritation.
Also include your neck, hairline and gently scrub in small circles
Continue with rinsing semi cold water to close your pores. Then pat dry with clean towel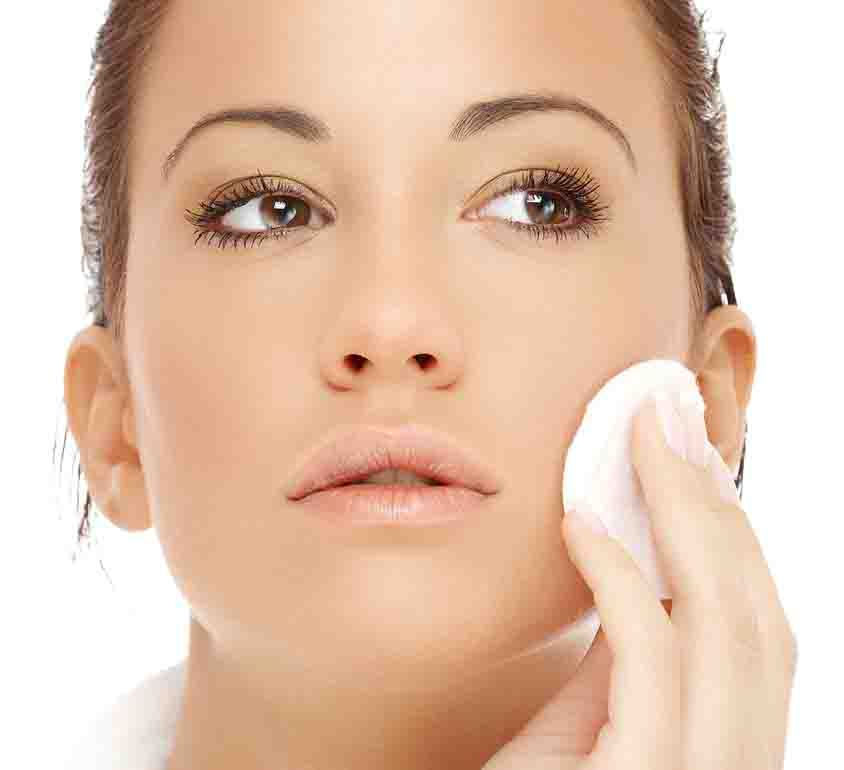 2. Tone
Use a toner that suits your skin type; if you have acne prone skin use anti pimple (usually one that has dimethicone and salicylic acid) or in my case (if you have normal to dry skin), I always stick to eco-friendly products as much as possible so I use sunflower oil or balancing toner from human nature, it's made from orange and elemi extract and no-alcohol formula so you're sure of smooth skin and free of tingling strong odors (that sometimes irritates my sinus ) .
3. Moisturize
Never skip this step if you want to have a baby smooth skin, especially if you have dry skin; you can use a moisturizer that's made of vitamin e – I suggest Myra e moisturizer.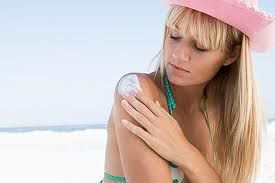 4. Sunblock
This is the most important of all, using spf higher than 30 will sure protect you skin from UV rays (also use skin sunblock even at night! you may opt to use a lower spf at nighttime), this step aids in preventing premature wrinkles.
So there you have it, 4 basic steps in maintaining your skin soft and wrinkle free; doing these steps may also help you minimize such breakouts
NOTES:
Just a tip, nothing beats water! Moisturize from the inside and cleanse your body from within. This will make a big help if you want to detoxify and get rid of harmful chemicals you intake from everyday life.
Exercise and eat healthy! Keep your body at shape (you only have one so you better take care of it).
And last but not the least, always smile! Even a simple smile can take away years from your face, it also help as a facial exercise keeping premature wrinkles away.
Life is short, enjoy it!
Don't forget to COMMENT, LIKE and SHARE.
Skin Care Tip 101 By: Eia
Posted on 7th April 2012
Posted in Guest Stylist Post, Make-Up & Beauty
People shared No Comments
Another year round for Miss April to introduce our trendy Fashion treats. Who wants an A-Class Fashion? Or if you are in a Glamorous group, do you score 10 from them? Now, here are some photos that could help you through with that. Modern Fashion has become the center of many people's interest. They get to see new designs, outfits and other trends. Classic Fashion hats, coats, dress, outfits, shoes and accessories are still in and are rarely looked for today's year Fashion industry. Try some with this wears and outfits. Simplicity is always the best to look good, it doesn't matter if you don't have those cleavage and all. All you need is one Classy Outfit that could fit your simplicity and gorgeous body.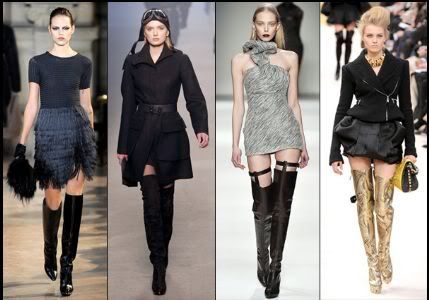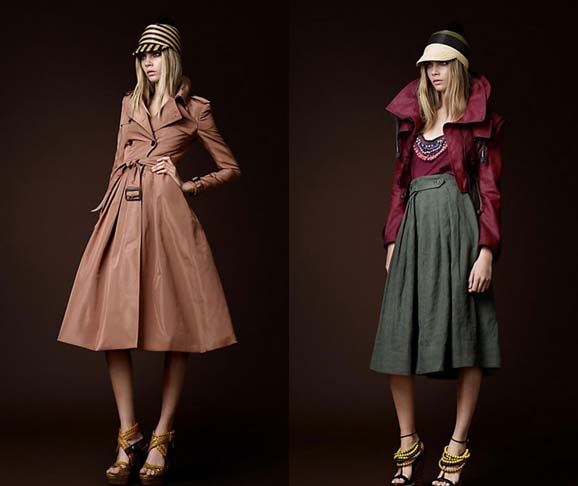 Posted on 6th April 2012
Posted in Daily Fashion News
People shared 1 Comment