Recycling fashion trends have been going on for ages. We've experienced and lived the rise and fall of certain outfits. Another one of those timeless beauties would be Oxford Shoes.
These were popularized in the early 1800s by Oxford students; hence the name. The Oxford style would be characterized by the eyelet tabs that are stitched beneath the vamp and is referred to as closed-lacing.
Fashionistas with the love for English Vintage are now sporting variations of these with modern-day outfit designs. It doesn't compromise the look but it does give off a sense of versatility and class to the wearer.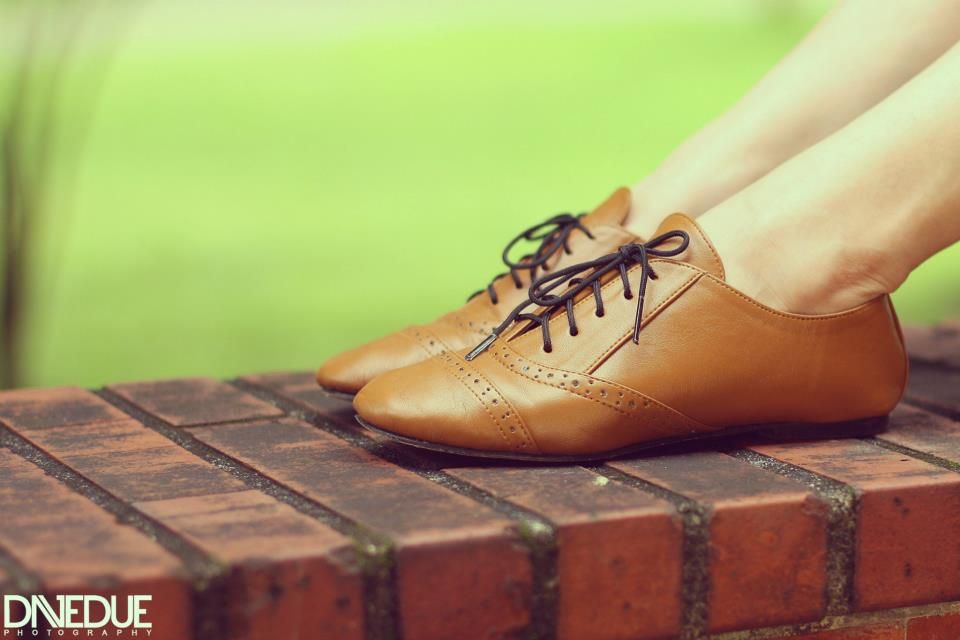 Model: Anri Iga | Photograph By: Dave Due| Post Processed By: Dave Due
Source: http://en.wikipedia.org/wiki/Oxford_shoe
«
Breaking The Stereotype: Nail Art Not Just For Manicurists
||
Every Girl's Closet Should Have: That Perfect White Blouse
»
2 Comments to "Blast From The Past: Saying Hello To Oxford Shoes"